special offer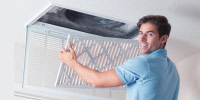 Free Maintenance
on any existing Air conditioning system with every new installation. You save $200!
I want it
Is your office air conditioning failing?
Keeping your employees and customers comfortable and cool is essential for a business to run smoothly. As specialists across home, business and construction, Aquilo sell, install, maintain and service all split systems, ducted systems, VRV/VRF and package units, from Australia's most trusted names and major brands in air conditioning.
With advanced technology and leading edge design, we pride ourselves on delivering quality, reliability and affordability. We dedicate the time and attention to detail it takes to give you the ideal air conditioning system for your space. Each installation is only complete after a careful consideration of the environment and aesthetics of your workplace, leaving you with high end 'bespoke' installations and finishes. We understand the needs of the areas we service. Noise levels, visibility of equipment, aesthetics and offer the right manufacturer's product for the right area.
We invite you to get in touch with us right now via the 'contact us' section and let us show you the art and science of perfect air.
Happy Clients
I have had great pleasure doing business with your maintenance department, as yours was one of the best maintenance departments I have ever worked with. The team was very effective and tireless. The response time was perfect and very consistent.

Dan Browning, Pyrmont.,
Hardware Partners
Get our guide to choosing an Air Conditioning Expert to make the best choice today. Enter your details to get it now.