Is your aircon making a funny noise and you want to know if it is repairable? Call us now. We can help.
If it is a simple fix, we will tell you how. If not, we will let you know what is needed. And there are some great deals on offer which we can tell you all about.
If you need urgent help to cool your home, take a breath, and give us a call, because we are open for business. We service the greater Sydney area, and our expert technicians can be at your place as soon as you need.
Call us and let us delight you with our friendly expert advice now.
You're invited to call us right now for free advice over the phone
One of our friendly consultants will give you all the advice you need on whether your unit is easily repaired and how we can help.
If it goes to message, one of our experts return your call as quick as humanly possible.
You deserve to be cool and comfy in your own home!

Your home is your sanctuary, and ought to be full of cool and clean air for you in the heat of summer, despite what is going on outside. Yes, the bush fires are terrible and we must not forget them, but you don't need to breath smoke day and night.
We can help you make your home that cool clean air reality, with a sustainable, cost effective solution.
BONUS

Receive a free Eco-friendly Air report and guide for your home so your sanctuary is the coolest, cleanest air possible!
How you beat the smoke and the heat with heart this summer
 Cool, clean air for your family
 An eco-friendly, cost-effective solution for your home
 You are helping drought-stricken farmers (no extra cost)
Friendly advice from experts in air
And the world's most trusted brands
Together we are creating impact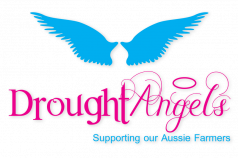 Our partnership with Drought Angels means you help battling Aussie farmers when you choose Aquilo Air to cool your home, assisting communities in need.