Anna was tired of breaking a sweat in her own home. But feared the cost of replacing her aircon…
Anna and her partner own their own home in Sydney. And she had been putting up with being uncomfortable during the summer heat, for years.  Their aircon wasn't cooling like it ought to, but she feared the cost of replacing it. 
One really hot morning she broke a sweat getting ready to go out to meet the girls. To the gym of all places!  Enough is enough she swore, and reluctantly made the call to Aquilo, not knowing what to expect. 
Only a few days later, she has a big smile beaming on her cool, freshly made up face. The Aquilo service had been a breeze. Now her house is cosy cool, as it has been all day, while it is scorching outside.
This new system is amazing and good for the environment!  Best of all, the replacement cost was nothing like she imagined! It will pay for itself in the energy savings within 3 summers! And she has supported those in need with her purchase too.
No more breaking a sweat getting ready to go out! Anna can now be comfortable in her own home in all seasons, like she ought to. And now the girls love coming round more!
Isn't it time for you to be cosy cool in your own home?
Find out how you can replace your tired old system with an efficient eco-friendly unit that pays for itself in energy savings. And be cosy cool too. 
We service the greater Sydney area, and our expert technicians can be at your place as soon as you need.
We invite you to call us right now
One of our friendly consultants will give you all the advice you need.
Or Click to Request a Call Back
If it goes to message, one of our experts return your call as quick as humanly possible.
You deserve to be cool and comfy in your own home!

Your home is your sanctuary, and ought to be cosy cool for you and your loved ones.
We can help you make your home that cool clean air reality, with a sustainable, cost effective solution.
BONUS

Receive a free Eco-friendly Air report and guide for your home so your sanctuary is the coolest, cleanest air possible!
How you beat the smoke and the heat with heart this summer
 Cool, clean air for your family
 An eco-friendly, cost-effective solution for your home
 You are helping drought-stricken farmers (no extra cost)
Friendly advice from experts in air
And the world's most trusted brands
Here's how you're doing good with your purchase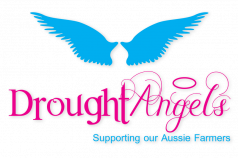 Our partnership with Drought Angels means you help battling Aussie farmers when you choose Aquilo Air to cool your home, assisting communities in need.