We Know How Hard You've Worked To Build Your Reputation
It's Why Our Partners' Reputations Are Our Top Priority!
You've worked for years to make a name for yourself as a high end home builder. And we've seen too many builders take a hit to their reputation because of second rate contractors under delivering.
Aquilo Air is an air conditioning company that specialises in new system installs for high end home builders in Sydney.
Our 5 step process ensures a flawless install, that is spotless, on time and on budget. So your great reputation gets even stronger.
Yes we value our partners' reputations as high as our own. Otherwise we wouldn't exist. But don't just take our word for it.
Testimonials
A number of years ago, we were lucky to find Aquilo Air after a period of unreliable and unpredictable air-conditioning contractors. It is such an important element to the residential home outcome and can so easily ruin the result if not designed and executed properly. With Aquilo Air we have complete peace of mind. Their creative thinking and dedication to the outcome for the client has been critical to the success of many of our projects. We now use Aquilo Air exclusively for air-conditioning.
Jeremy Hampshire
Hampshire Constructions
Complex constructions prides itself on taking on projects that are out of the ordinary, challenging, and delivered on time and on cost with the highest degree of finishes and operation of all inclusions, including air conditioning, Aquilo have always been able to come up with solutions that fulfill our clients' requirements with the highest quality and customer service. Aquilo air is our go to air conditioner subcontractor for any air-conditioning works.
Stephen Wilson
Complex Constructions
JWC is a high-end residential construction company operating on Sydney's North Shore, Northern Beaches & Eastern Suburbs. Previously, Air-Conditioning contractors have caused issues for our business and clients in relation to providing options and executing the scope of works within the proposed timeline. We engaged Aquilo Air to undertake the A/C works on one of our larger scale residential projects. The execution of the project was seamless and as such, Aquilo Air is now our go to contractor for Air-Con works.
Jim Wilson
Jim Wilson Constructions
View Complete Testimonials (PDFs)
NATURALLY WE WOULD LOVE THE OPPORTUNITY TO WORK WITH ANOTHER AWESOME BUILDER.

Let Us Buy You a Beverage

Virtual or in person, the beverage of your choice. We can share war stories and show you how our 5 step process can keep your rep growing stronger. Risk free.
Get in touch now and we will lock in a time.
Together we are creating impact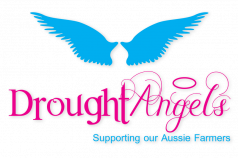 Our partnership with Drought Angels means you help battling Aussie farmers when you choose Aquilo Air to cool your home, assisting communities in need.